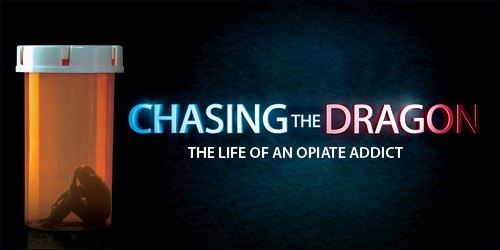 MHS Students to see "Chasing the Dragon" program
Andy Philpot
Tuesday, October 24, 2017
In conjunction with Red Ribbon Week, Mena High School students will be presented with a special program on Wednesday morning, October 25, beginning at 9:00 a.m. which will showcase the dangers and realities that are involved with being addicted to opiates. This program, Chasing the Dragon: The Life of an Opiate Addict, is being put on by the FBI (Federal Bureau of Investigation) and the DEA (Drug Enforcement Administration), and Mena students are scheduled to be among the 24,000 students who will be part of the viewing of this impactful program.
Representatives from the FBI and the DEA are aware that the opioid and prescription drug abuse epidemic, that is currently sweeping the country, is a problem unlike anything this land has seen before. This Chasing the Dragon documentary was created to help students develop a deeper understanding of this crisis, and to witness the dangers of opioids and their addictions through people who have battled it themselves. The ultimate goal is to reach the students before an addiction can set in, or even becomes a thought.
Chasing the Dragon gives a face to the lurking evil of opiate addiction, and the film content has been provided by actual people who have abused opiates or whose children have abused opiates. These testimonies showcase people selflessly sharing their unfiltered, impassioned, unscripted, and painful accounts to try and stop other people from taking drugs and destroying more lives.
This program will prove to be a unique experience for our high school students, perhaps giving them a look at drug abuse in ways they haven't seen before.