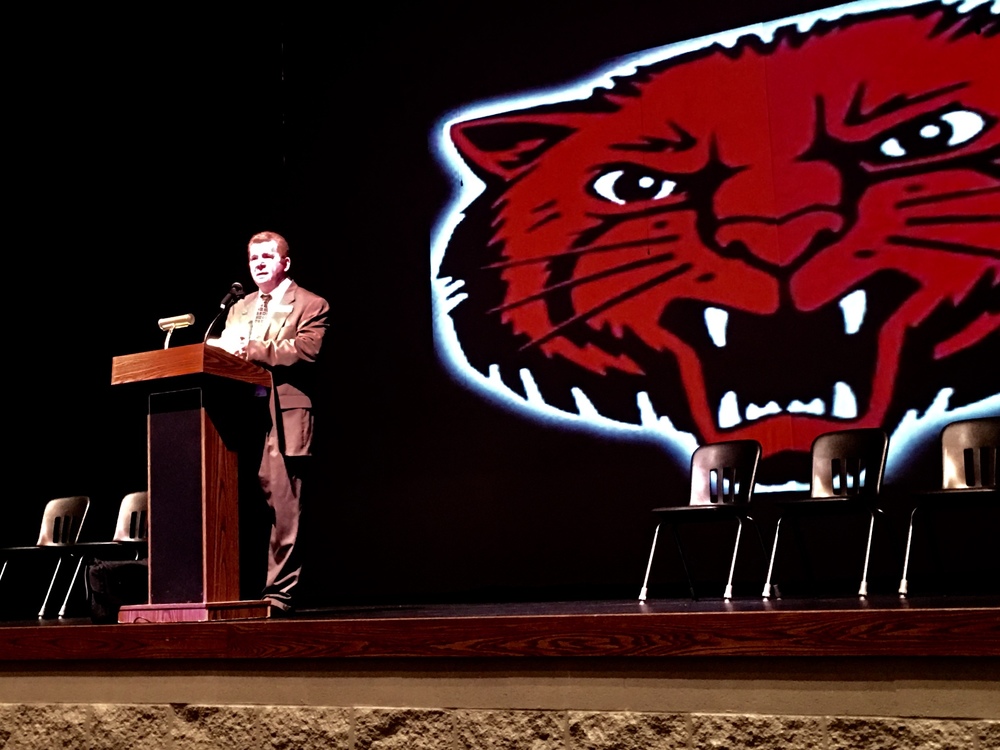 MENA SCHOOL EMPLOYEES ATTEND GENERAL MEETING.
Mark Hobson
Monday, August 13, 2018
Safety and security was the hot topic at this years General Meeting of all Mena School employees. Superintendent Benny Weston spoke for over an hour on the crisis plan, behavioral intervention & the districts security team. Polk County Sheriff Scott Sawyer is playing a big part in preparing the team & he spoke as well on the hard work done by the individual team members. Weston also spoke about the district strategic plan & redefining a world class education. Members of the Mena Fire Department spoke as well & all new employees in the district were introduced. The first day of school is Wednesday August 15th.