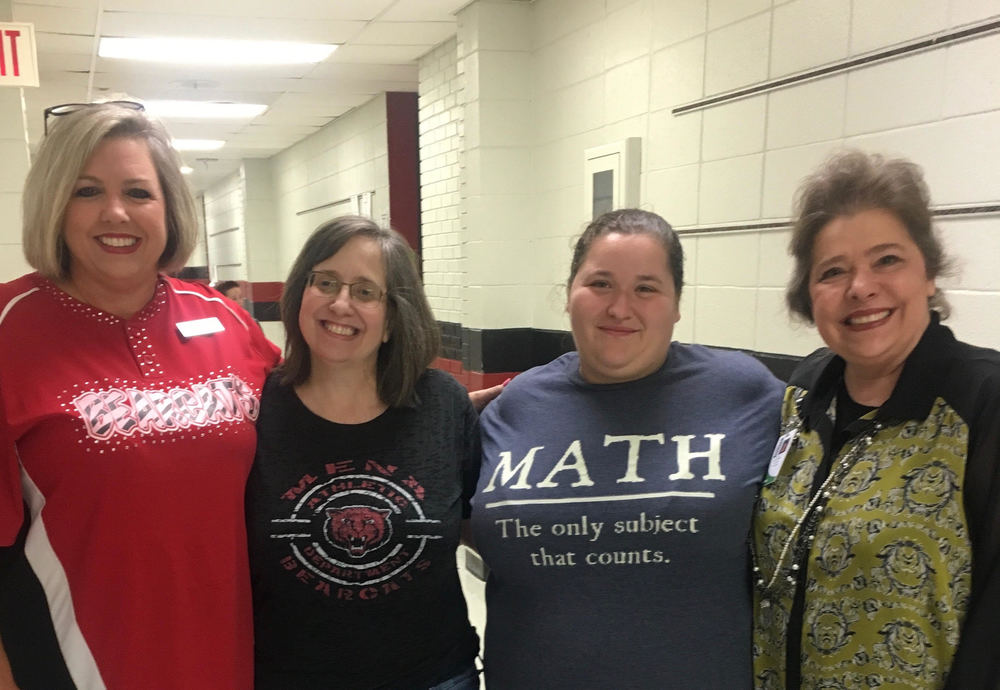 CONGRATULATIONS TO THE MENA MIDDLE SCHOOL MATH DEPARTMENT!
Mark Hobson
Friday, August 24, 2018
Robin Ponder, Traci Gray, Heather Woodral & Malea Ellison. They have been recognized by the Office of Education Policy at the University of Arkansas for students demonstrating high growth in ACT Aspire. Go Team Mena !!!!