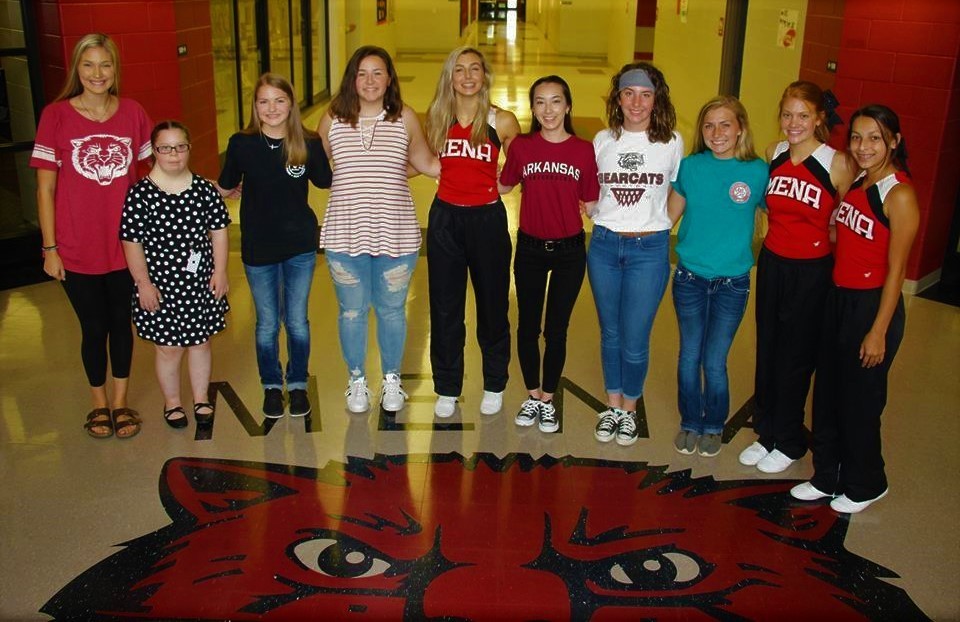 2018 HOMECOMING COURT!
Mark Hobson
Friday, September 07, 2018
The 2018 Mena High School Homecoming Court was announced this morning at the school pep rally, showcasing the results of the student vote from earlier this week. The 2018 Homecoming Maids are:
Freshmen: Cassidy Ashcraft and Sarah Grenier
Sophomores: Allie Martin and Marissa Ortiz
Juniors: Paige Evans and Amy Thompson
Seniors: Hannah McDonald, Halie Standerfer, Caroline Morgan, and Kyntlie Wiles
Mena's 2018 Homecoming is set for Friday, October 19, with the Homecoming Ceremony scheduled to begin at 6:30 p.m., and the football game against Waldron will begin at 7:00 p.m.