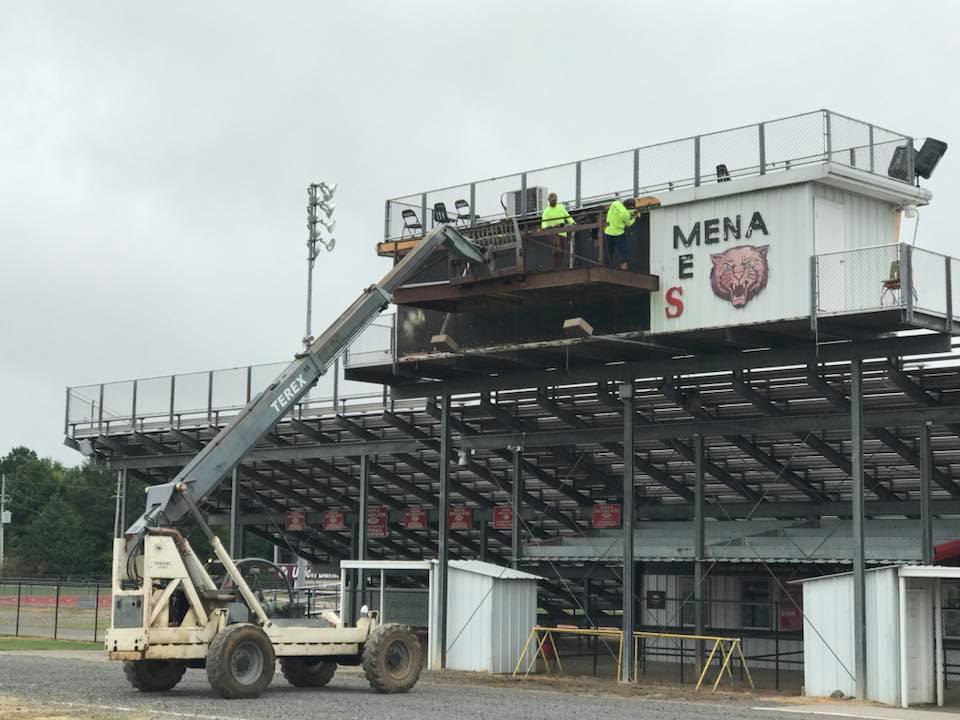 PRESSBOX RENOVATION!
Mark Hobson
Sunday, September 16, 2018
As renovations and upgrades to the Bearcat Stadium press box continue, crew members removed the back paneling this morning. Bearcat Stadium opened during the 1988-89 school year, and for the past 30 years, the press box has kept the same appearance until this morning.