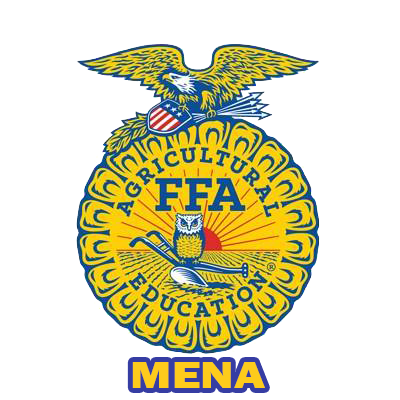 STATE FFA CONVENTION!
Mark Hobson
Thursday, April 25, 2019
Mena students attended the Arkansas State FFA convention earlier this week:
Parliamentary procedure 1st in Southen District and 4th in state..Team members are: Madison Blair, Halie Standerfer, Hannah McDonald, Ivy Curtis, Cooper Anderle,Cooper Hughes, and Cori Hilton
9th Grade Jr. Parliamentary Procedure team placed 5th in Southern District... Team members are: Austin Rose, Breezy Hendrix, Taylor Thacker, Allison Bates, Navya Morris, Drey Ozanich, Cassidy Ashcraft, and Jadelynn Goodner
9th Grade FFA Creed Speaker Allison Bates placed 7th in Southern District
Prepared Speaker Ivy Curtis placed 7th in Southern District
Mikala Evans received her State FFA Degree (this is the highest degree an FFA member can earn on the state level)
Halie Standerfer received a $1,000 Farm Credit of Western Arkansas scholarship.