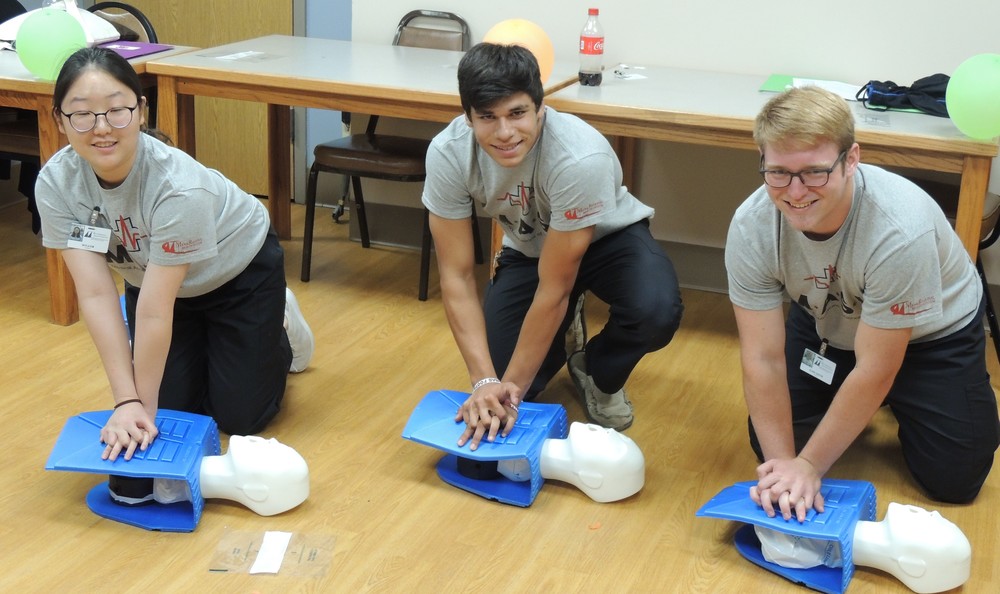 Kim, Castor & Hooper @ Mash Camp!
Mark Hobson
Tuesday, June 18, 2019
M*A*S*H Camp (Medical Applications of Science and Health) began Monday at Mena Regional Health System. The two week program provides an opportunity for rising high school juniors and seniors to shadow health professionals in order to enhance their experience in the health care field. Three students from Mena High School are attending MASH Camp: Skyla Kim, Blake Castor and Gaven Hooper.
Following a morning of orientation and HIPAA security education, the students shadowed Occupational Therapist Jo Lee Erickson at Ouachita Rehabilitation Center. They were introduced to the field of Occupational Therapy, taught the basics of splinting, and testing of grip and fine motor skills. The day ended with Amy Phelps, Surgical Center APRN, instructing the students on the application and removal of casting.
Today they shadowed Labor and Delivery, ER, Lab, McDonald Vet, Ouachita Equine, learned proper hand washing regimen, how to administer CPR and the proper use of an AED.