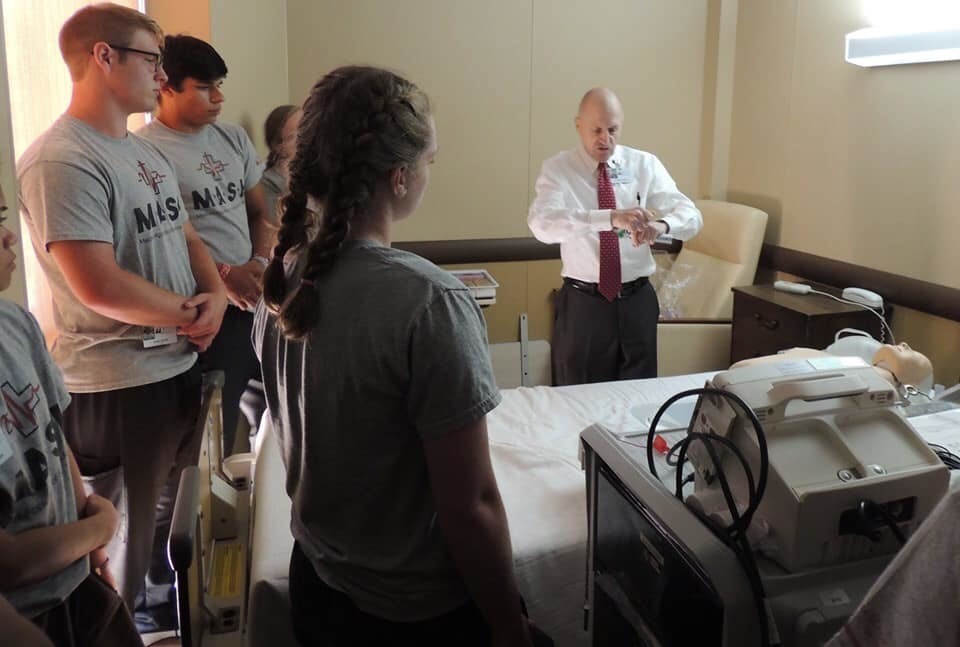 M*A*S*H CAMP CONTINUES!
Mark Hobson
Thursday, June 27, 2019
A mock Code Blue was presented for the MASH Camp students today at MRHS. Code Blue indicates a medical emergency such as cardiac or respiratory arrest. CNO Rick Billingsley and ER Director Tony Tackett demonstrated life saving interventions for a Code Blue situation. The afternoon also included a very informative program presented by Bethany Hughes, New Vision Service Coordinator at MRHS. New Vision is an inpatient medical stabilization service for adults who are currently using or are experiencing acute withdrawal symptoms from certain drugs. Bethany shared the signs and dangers of drug and alcohol abuse, as well as tips for internet safety. Tony Tackett, ER Director, concluded today's camp with precautions regarding distracted driving. Three students from Mena High School are attending MASH Camp: Skyla Kim, Blake Castor and Gaven Hooper.
https://www.facebook.com/Mena-Regional-Health-System-193747834492/