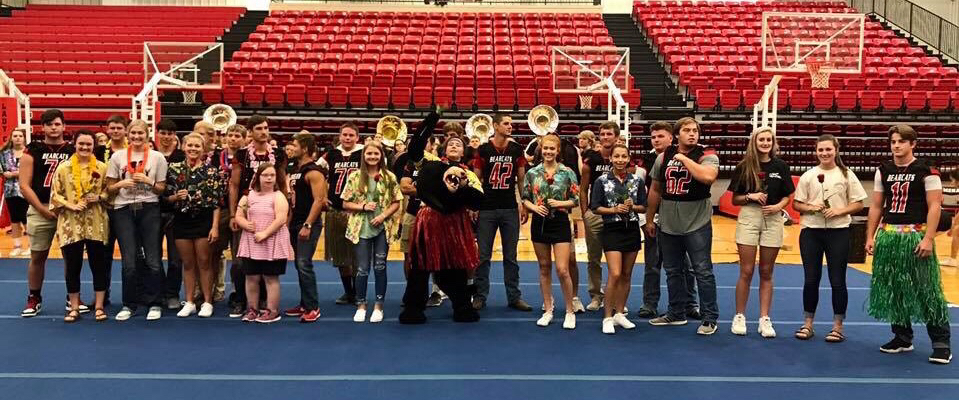 2019 Homecoming Court!
mh
Friday, August 30, 2019
The 2019 Mena High School Homecoming Court was announced this morning at the first pep rally of the new football season. The homecoming court, determined by student votes, is:
Seniors: Kiara Kesterson, Paige Evans, Skylar Smedley, and Amy Thompson.
Juniors: Allie Martin and Marissa Ortiz.
Sophomores: Sarah Grenier and Cassidy Ashcraft.
Freshmen: Kate McDonald and Emmi Hines.
Homecoming 2019 will be Friday, October 4.