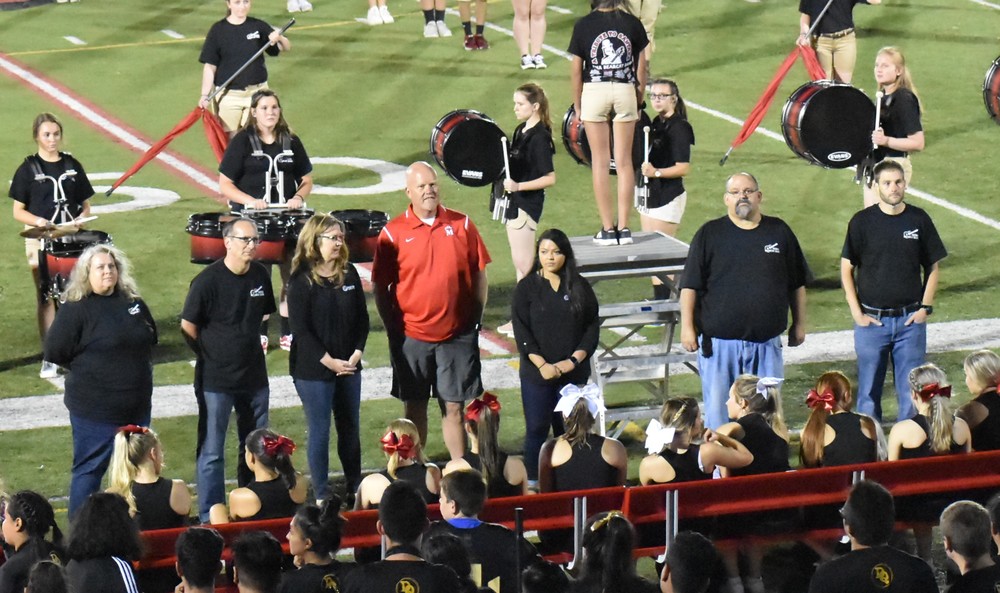 New Drumline Ceremony!
Mark Hobson
Friday, August 30, 2019
A new drumline was purchased for the Bearcat Band this year. This was made possible because of the generosity of an anonymous donor, the Union Bank of Mena, and the Mena Band Boosters. In a ceremony on the field tonight was Kyle Cannon, Alyssa Castillo, and Heather Grenier from the Union Bank of Mena; Linda Denton, President of the Mena Band Boosters; and Mike Thompson, Husband of Karen Larson. In honor of Karen Larson, it was decided that the bearcat band drumline would be renamed the Karen Larson / Union Bank of Mena Drumline!
Larson was a loved math teacher at Mena Middle School who dedicated her life to education and helping students succeed. Karen was also a classically trained pianist who believed in the power of music and that music helps a child in their education. Her love of music and passion for education will always be remembered by her family, friends, and the students she taught.