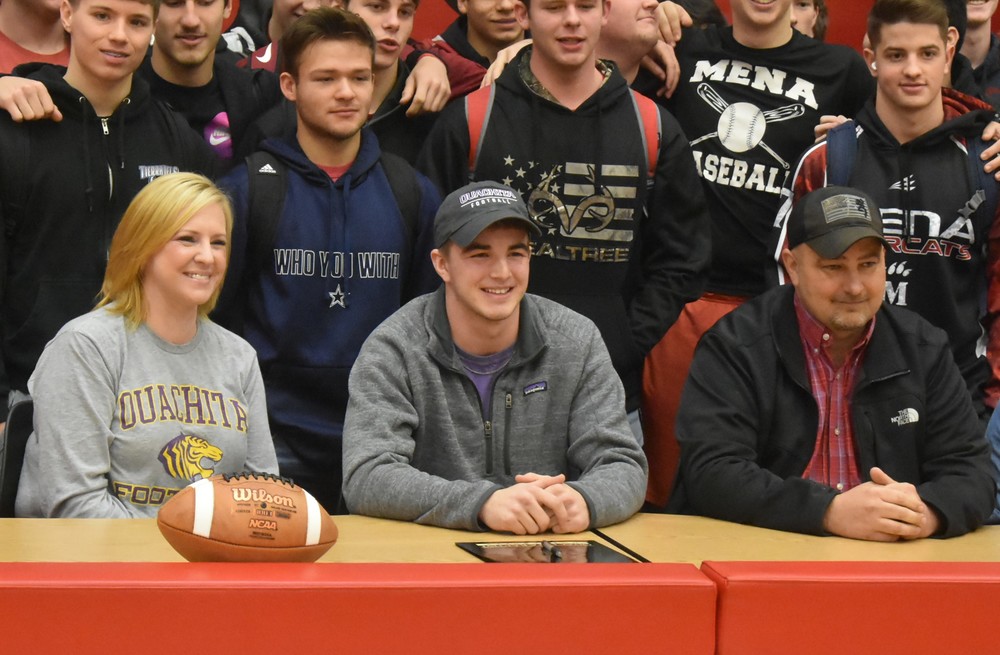 Stephens Signs With OBU !
Mark Hobson
Wednesday, February 05, 2020
Congratulations to Mena High School Senior Zane Stephens. Zane will be playing football at Ouachita Baptist University & signed his letter of intent this morning in the Union Bank Center surrounded by family, friends, teammates & coaches. GO BEARCATS!