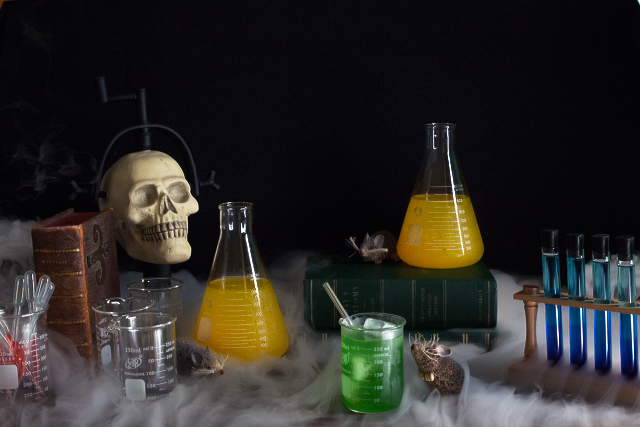 MHS to host 2017 Halloween Lab
Andy Philpot
Tuesday, October 24, 2017
Mena High School is set to host its 2017 Halloween Lab this Wednesday evening, October 25, from 4:00 to 6:30 p.m., in the MHS Science Wing. This free bi-annual event is packed with STEAM-ed activities, spanning the categories of Science, Technology, Engineering, Art, and Math, fit for students and adults of all ages. Throughout the evening, guests will have the opportunity to enjoy demonstrations with robots, slime, dry ice, liquid nitrogen, 3D printing, and other surprises.
The Halloween Lab will involve MHS students and teachers, featuring hands-on activities, demonstrations, and displays of student work. The 2017 Halloween Lab is sponsored by the school's EAST (Environmental and Spatial Technology) program, the Science Fiction Club, and the MHS National Honor Society.
In addition the activities of the Halloween Lab, there will also be a special Harry Potter themed Escape Room. For anyone interested in this Escape Room experience, please contact EAST Adviser Amanda Threlkeld in advance, prior to arriving at the evening's Halloween Lab. Mrs. Threlkeld can be reached by calling 479-243-5047, or by e-mail at amanda.threlkeld@menaschools.org
All visitors are asked to park in the bus loop, which can be accessed by entering the driveway between the Mena Middle School and football stadium parking lot. Guests are asked to enter through the side doors.
Students and community members from across Polk County are invited and encouraged to enjoy the 2017 Halloween Lab at Mena High School, where the night will be filled with fun, education, and new experiences.