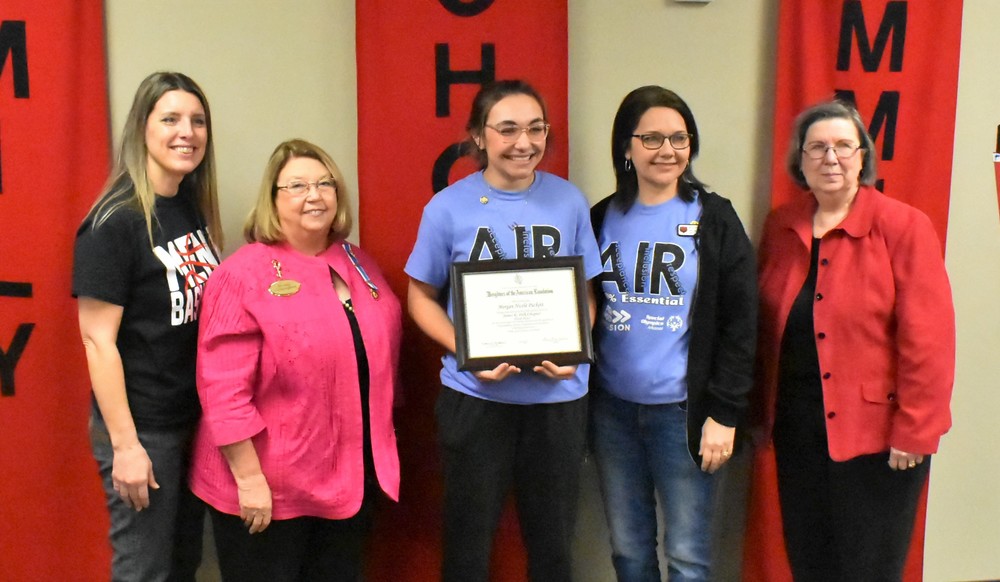 Puckett Is DAR Good Citizen!
Mark Hobson
Wednesday, March 03, 2021
Mena High School Senior MORGAN PUCKETT was presented her Good Citizen Certificate from the DAR this morning in the MHS Counseling Center. Brenda Cunningham & Deonna Williams represented the James K. Polk Chapter of the Daughter of the American Revolution. GO MORGAN! GO BEARCATS!
Pictured are MHS Counselor Tonya Thacker, Brenda Cunningham, Morgan Puckett, Melissa Puckett & Deonna Williams.