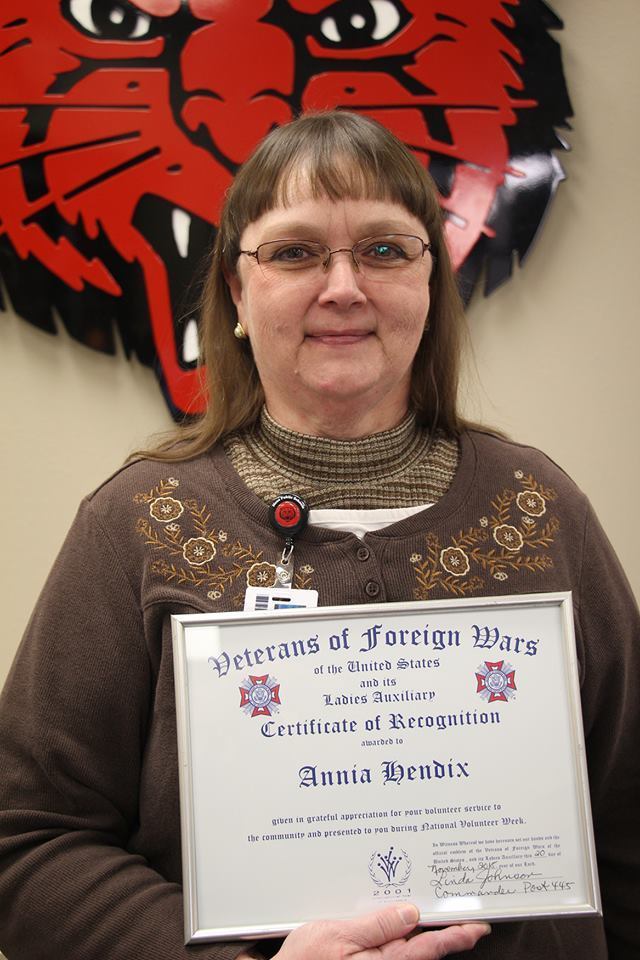 HENDRIX RECOGNIZED BY LOCAL VETERANS!
Mark Hobson
Monday, November 26, 2018
Ms. Annita Hendrix, Mena High School history teacher, was awarded a Certificate of Recognition by the local chapter of the Veterans of Foreign Wars this morning. This certificate of recognition was given in honor of the service and dedication Ms. Hendrix gives to her community.