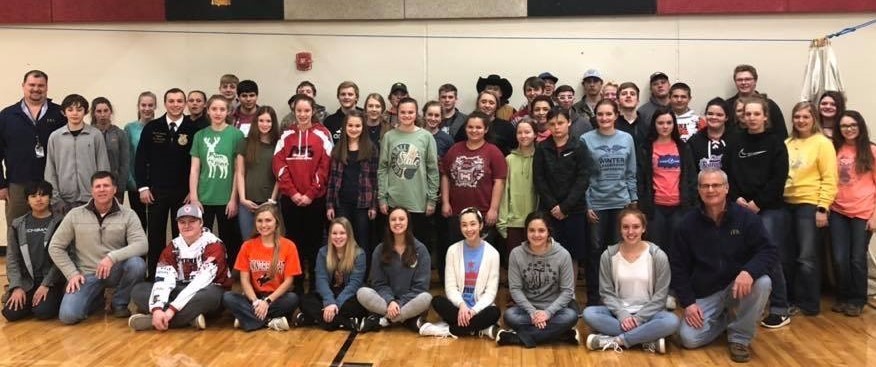 NATIONAL OFFICER VISITS MENA FFA!
Mark Hobson
Thursday, February 21, 2019
This is National F.F.A. Week & the Mena Future Farmers of America had the rare pleasure of hosting a National Officer.. Shea Booster, the western region vice president, was a guest at Mena High School on Wednesday & spoke to Mena FFA members in the MHS safe room...