The Be Pro Be Proud truck was at Mena High School on Thursday. Our 10th grade students enjoyed the simulators & learning about skilled trade careers!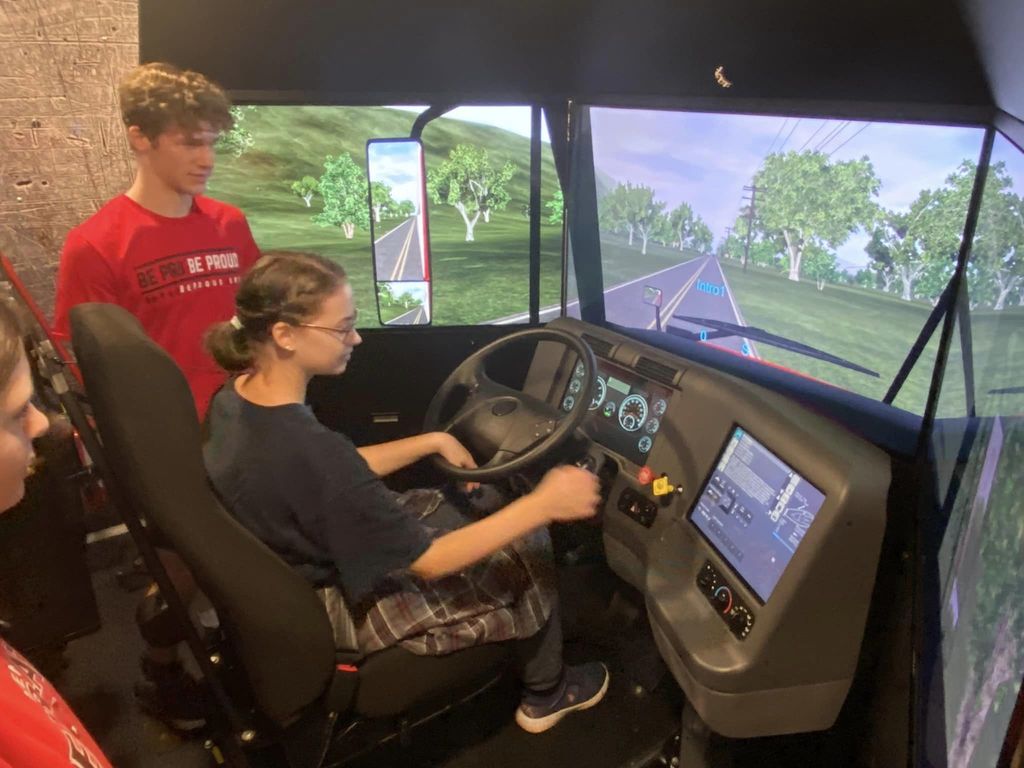 Abi Koppein competed at the FCCLA Region 6 STAR Event Competition today at National Park Community College in the Repurpose & Redesign category. She scored in the top 2 and will be advancing to the state competition in February! Way to go Abi!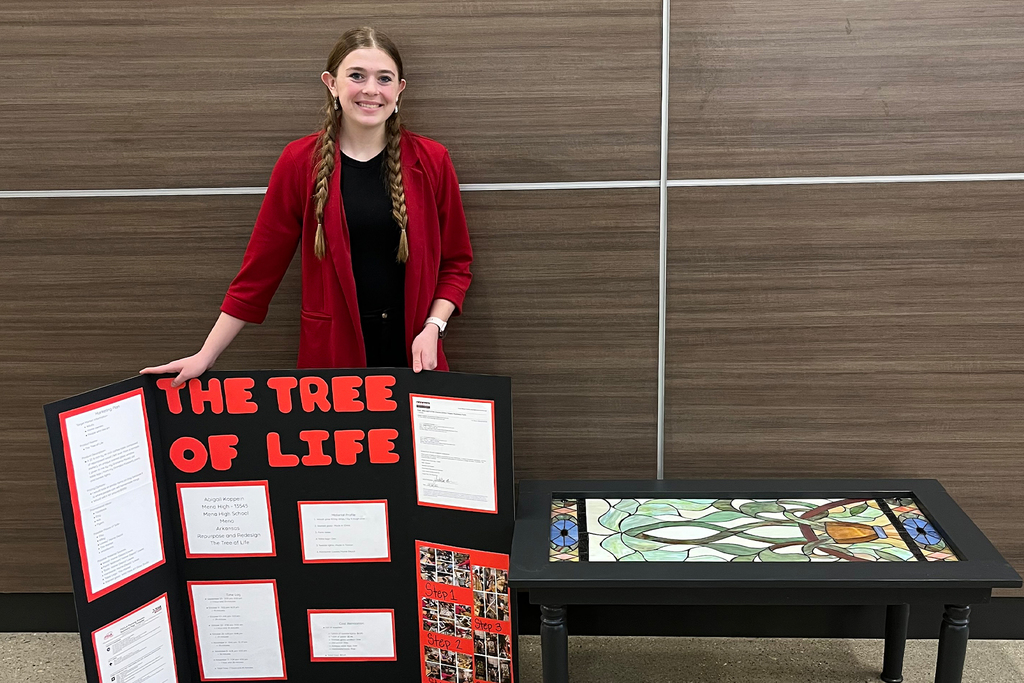 HHE Ambassadors helped unload hundreds of bags of popcorn 🍿!! Our fundraiser raised over $7500 in PROFIT for our school! 🎉 🗓️Students will be bringing home popcorn TOMORROW, Dec 8th! 📣IF your order is too big to come home on the bus or in car rider line, please call the office and we can make plans for you to pick up the popcorn here at school. Thank you for your continued cooperation and support!♥️♥️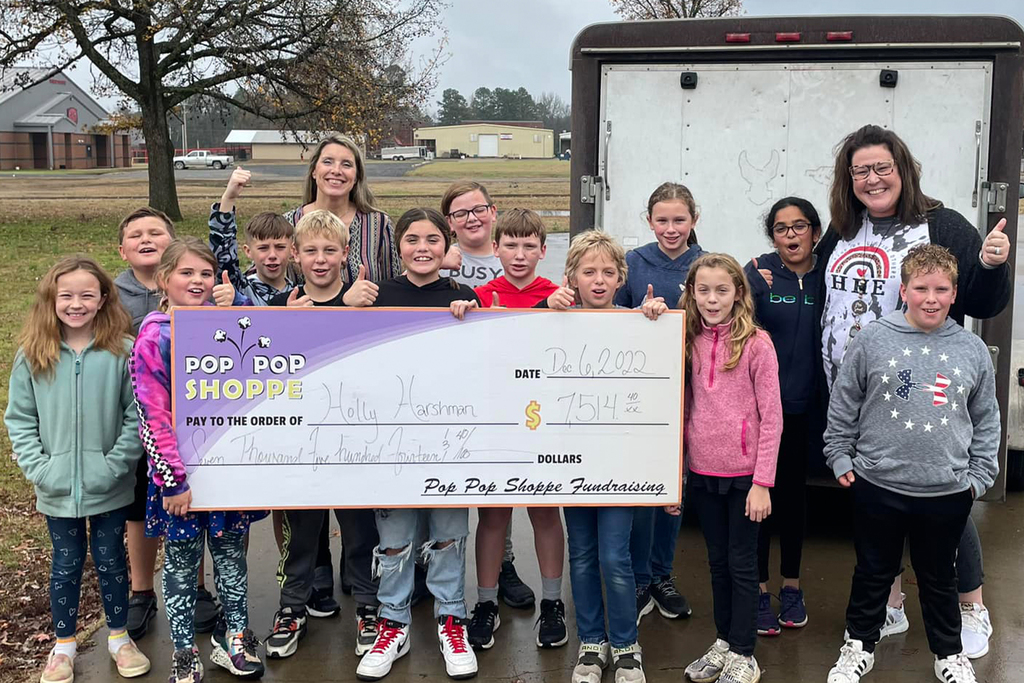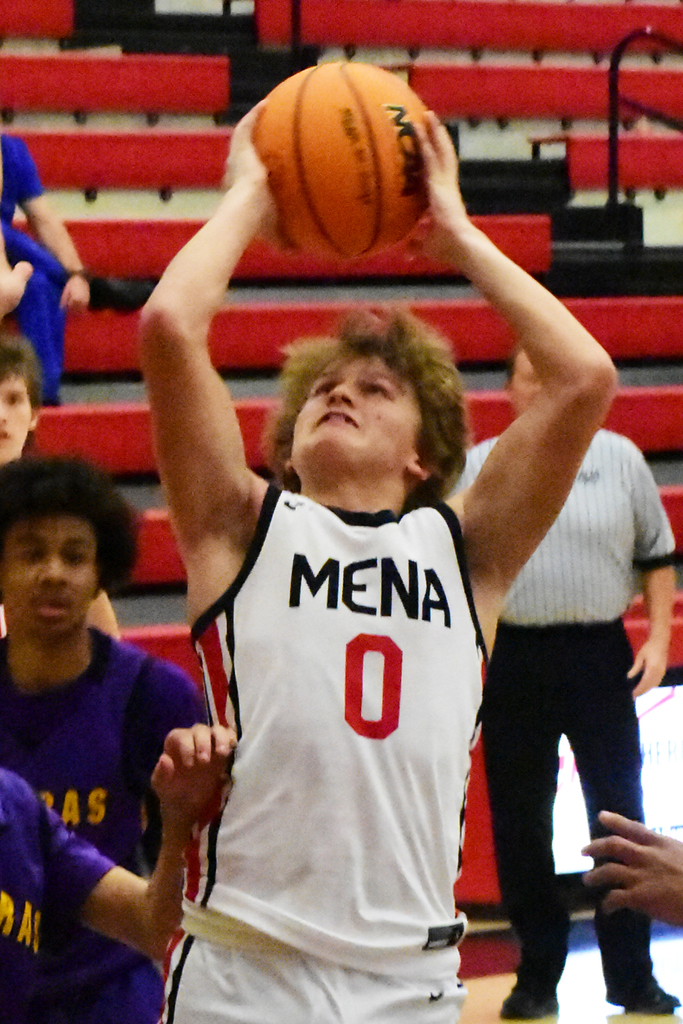 The Mena Ladycats lead from start to finish in their game against Fountain Lake on Tuesday . Sr. Ladycats - 47 Ft. Lake - 45 The girls begin play in the Charles Dyer Classic at Alma on Thursday.
https://www.menaschools.org/o/athletics/athletics
...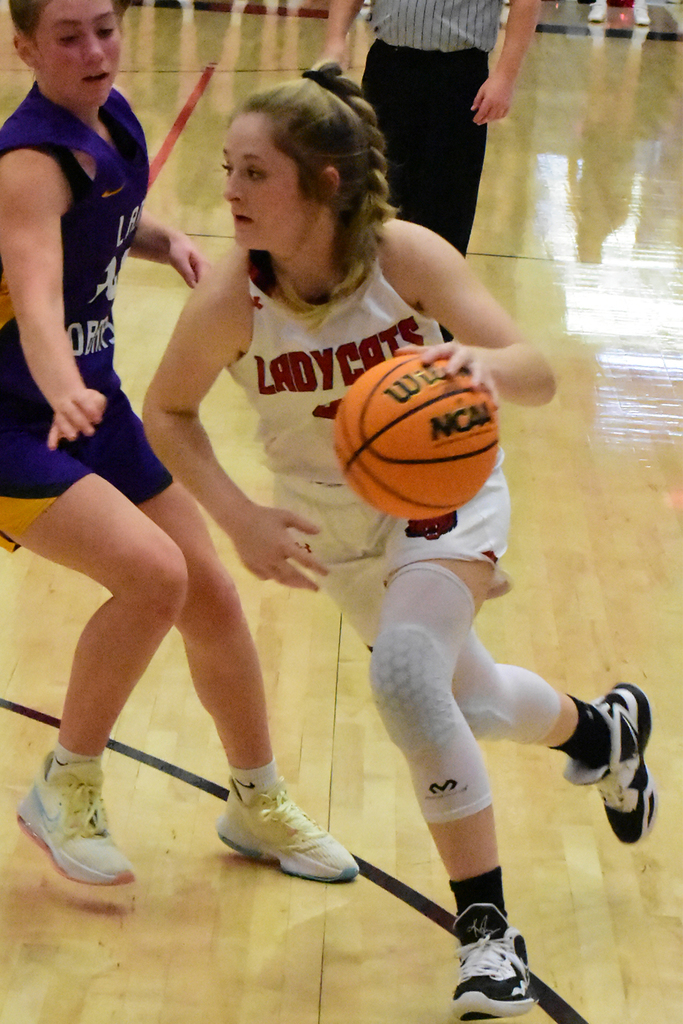 Dover 42-Mena 12 The Bearcats gave great effort in their inaugural wrestling match against the Dover Pirates. Looking forward to watching this team in the upcoming season. Next match is @ Acorn on December 12th @ 6pm.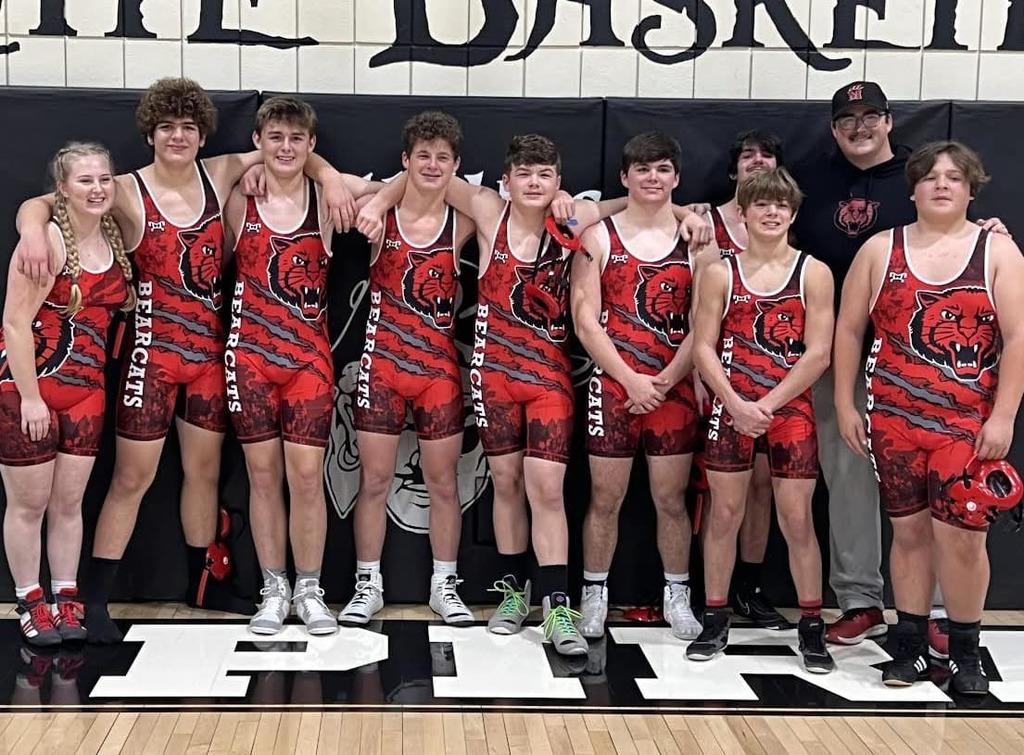 Mena High School Sophomore Lauren Beck demonstrated the proper technique she uses to saddle her cow pony for a days work. Ms. Beck is doing this demonstration speech for her Personal Communications class.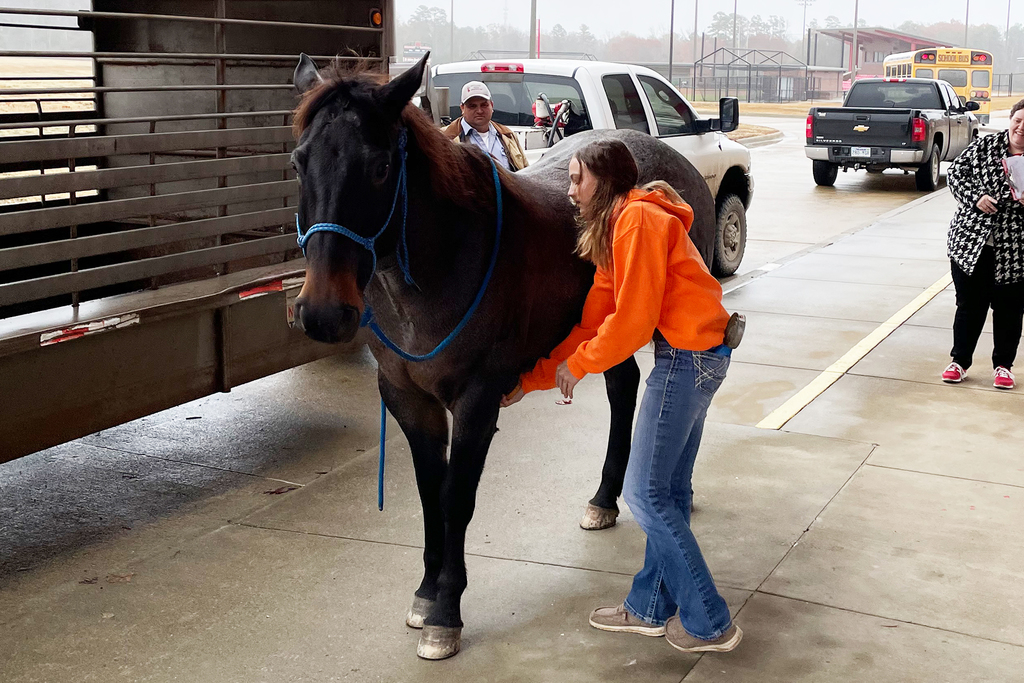 The Mena Varsity Cheerleaders competed at a Southern Spirit Federation Competition at Lake Hamilton this weekend. Their goal this weekend was focused on judges critiques to prepare for State Competition on December 17th, as well as hitting zero! Although the team did not make into the top 5 at the competition, they accomplished their goals and are looking forward to practices to prepare what they need in order to have a solid run at State. The cheer team would like to thank Gilchrist Tractor for donating team shirts to them as well as Union Bank of Mena for donating a team meal prior to the competition.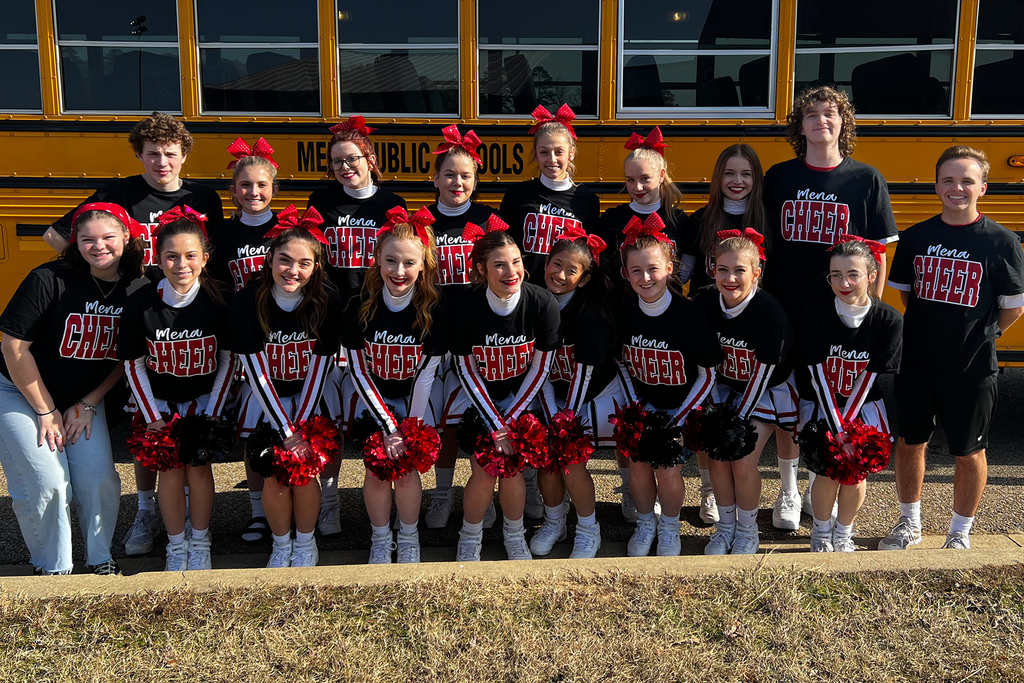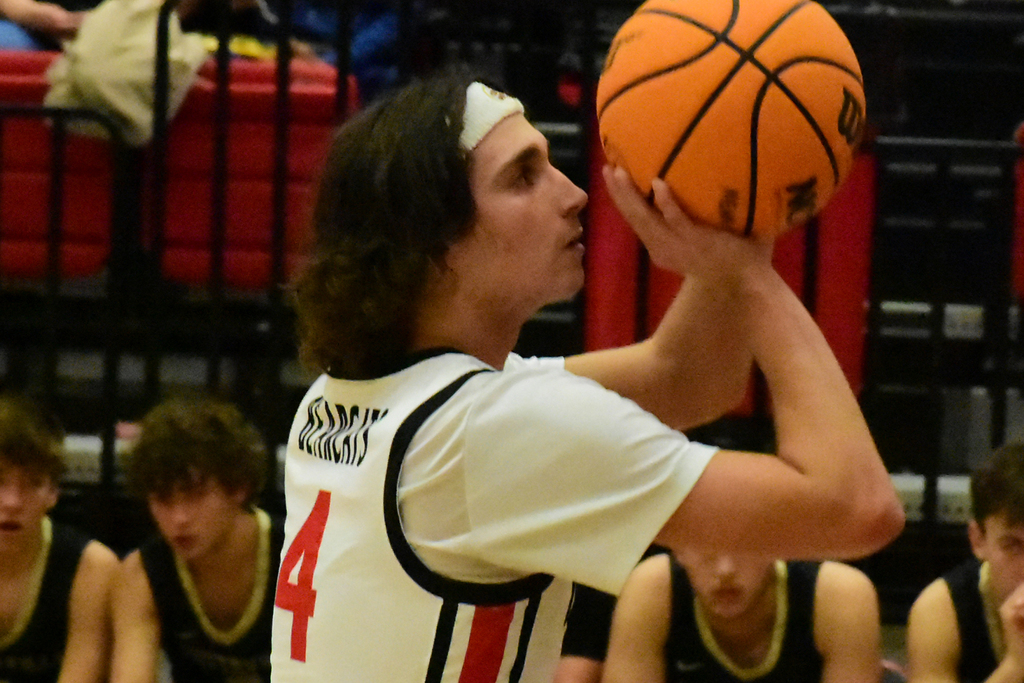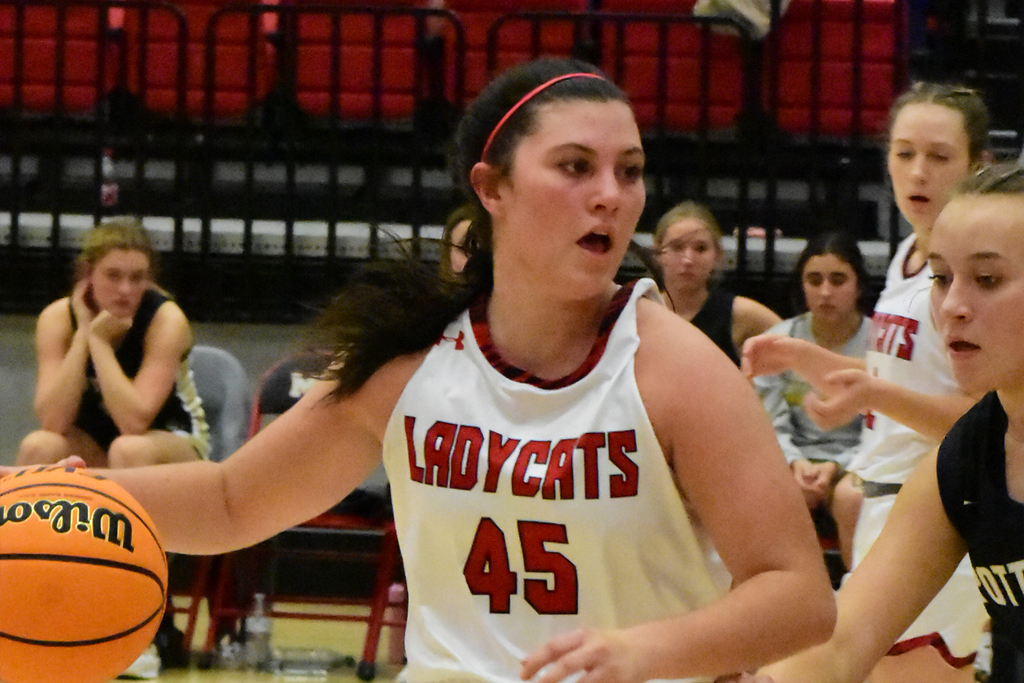 Mena Mayor Seth Smith stopped by the high school today to deliver Christmas Cheer prior to this evenings Christmas parade! We are thankful for our community's Christmas Spirit!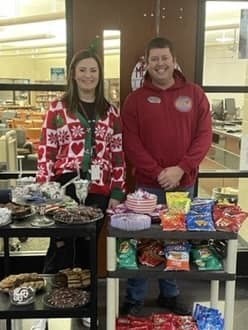 Mena Middle School 7th graders were rewarded on Friday with a movie and concessions for being the grade to donate the most items to the Backpack Program. Thank you Teeter Motor Company for sponsoring the trip and to Silver Screens Theater for hosting our wild crew!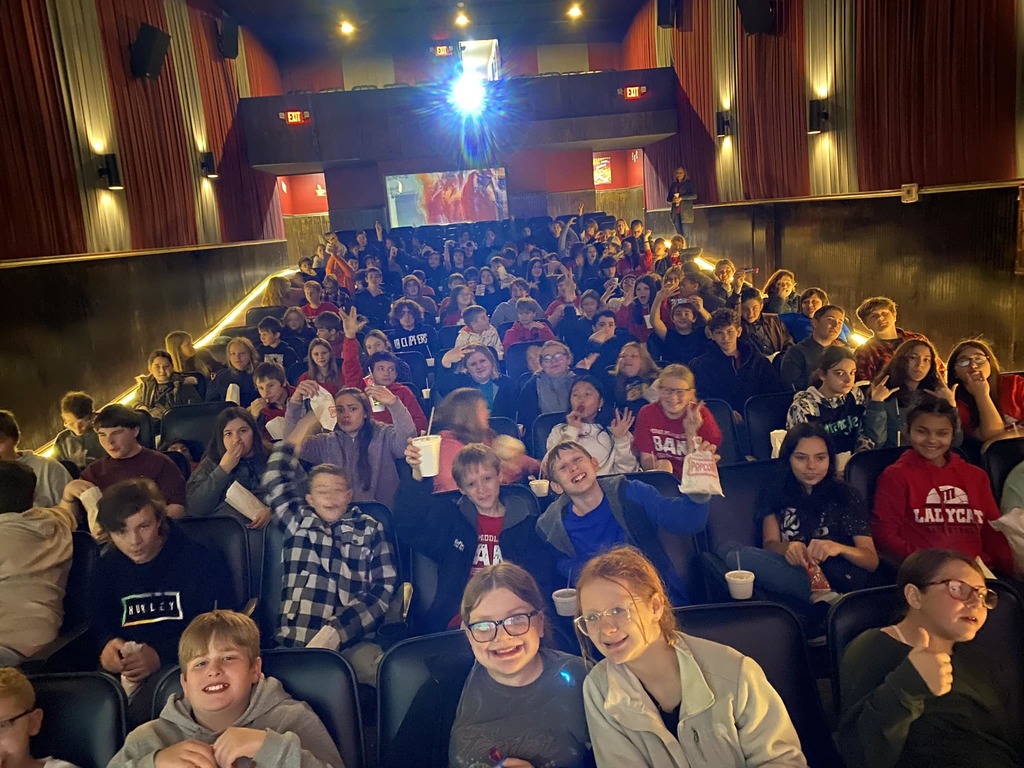 Marna Farris with the Morgan Nick Foundation spoke to students at Holy Harshman Elementary on Friday. Farris spoke on the importance of internet safety.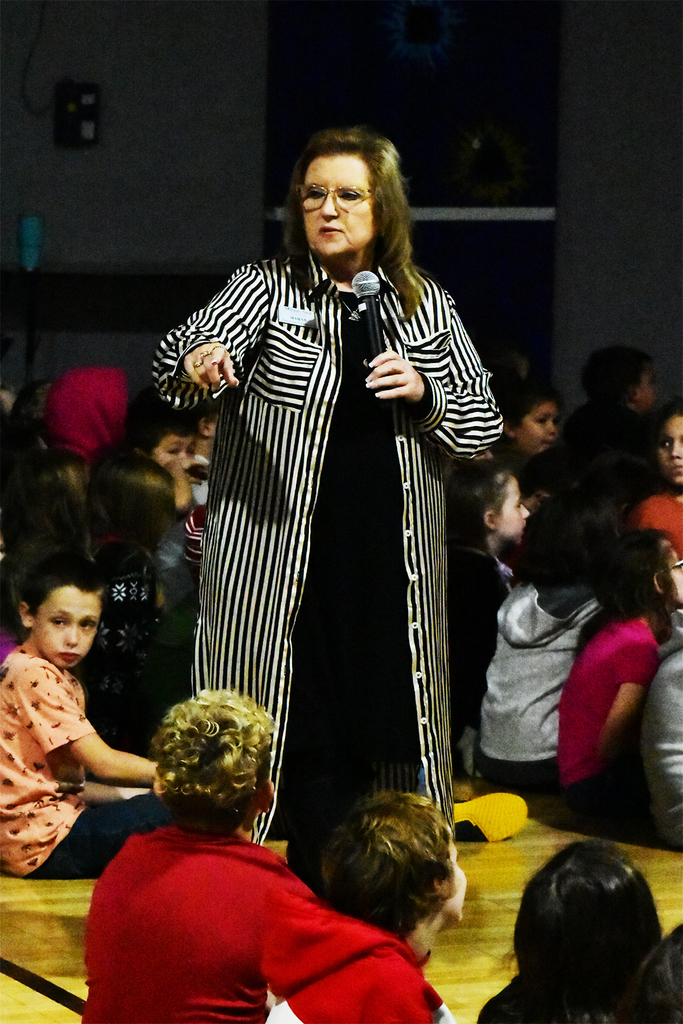 Mr. Mike Godfrey from UA Rich Mountain spoke to Mena High School students on Thursday about opportunities to earn their CDL after graduation. The course is available through the Arkansas Trucking Academy & UARM.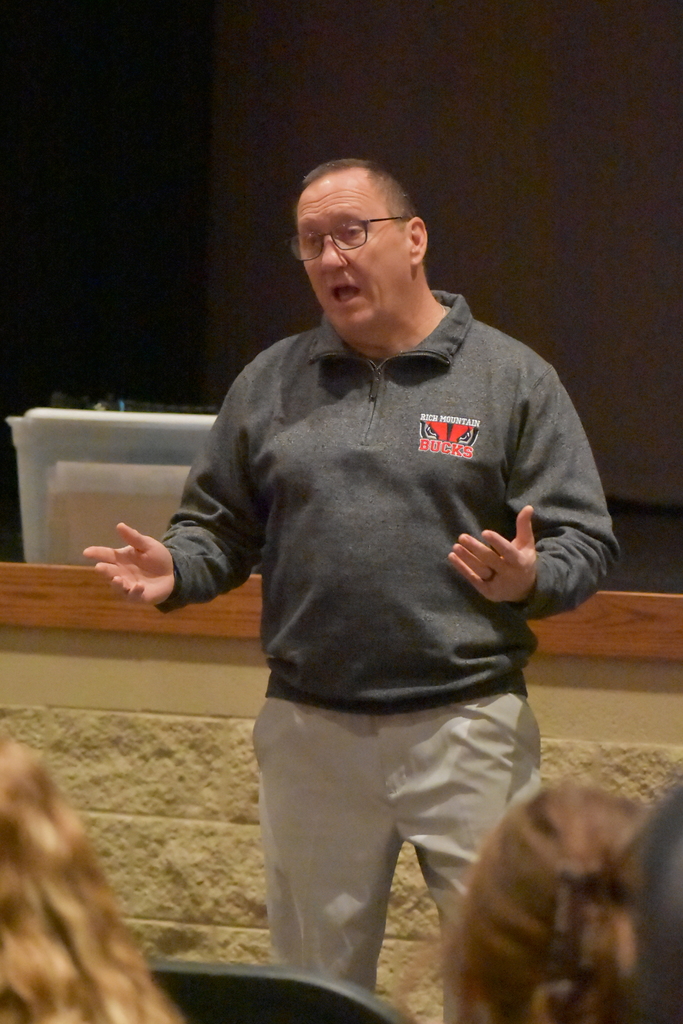 Theatre II students performed the Poe Show for Mena High School English classes on Wednesday

A group of Mena High School students recently participated in a career technical event at UA Rich Mountain!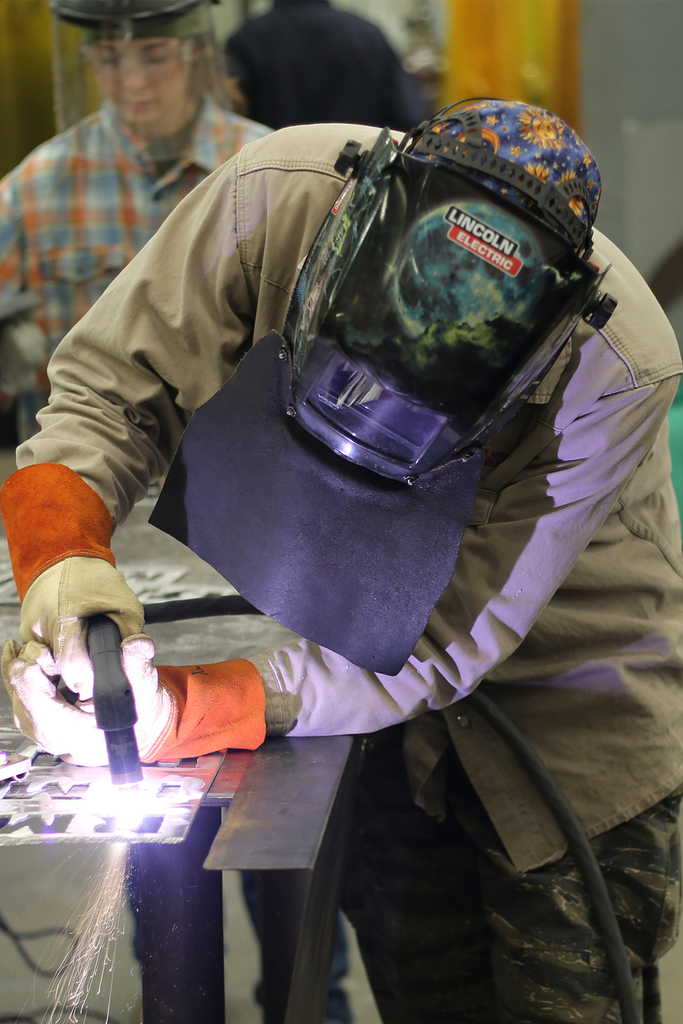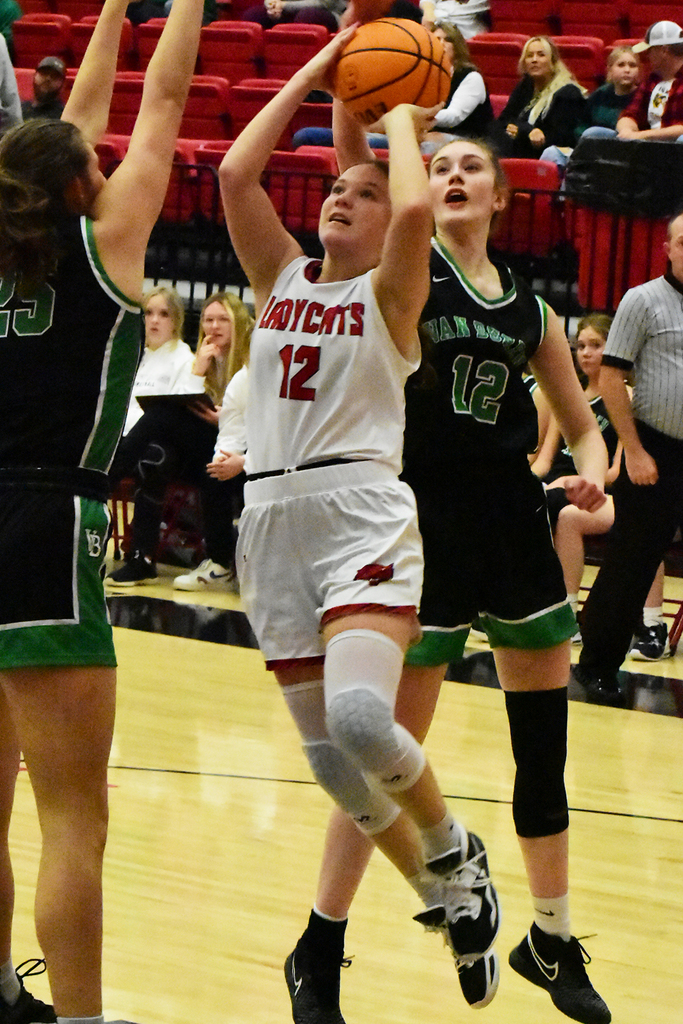 Congratulations to the following high school students for making the All Region Jazz Band: Carter Cossey- 1st alternate, alto saxophone Logan Shone- 2nd alternate, alto saxophone Jesse Garcia- 1st alternate, bass trombone Cason Bowling- 1st band, 5th chair trumpet Alexia Minzel- 1st band, 2nd chair drumset Hudson Vacca- 1st band, 1st chair piano Congratulations to the following students who qualified to try out for the Arkansas All-State Band. Cason Bowling- Trumpet Alexia Minzel- Drumset Hudson Vacca- Piano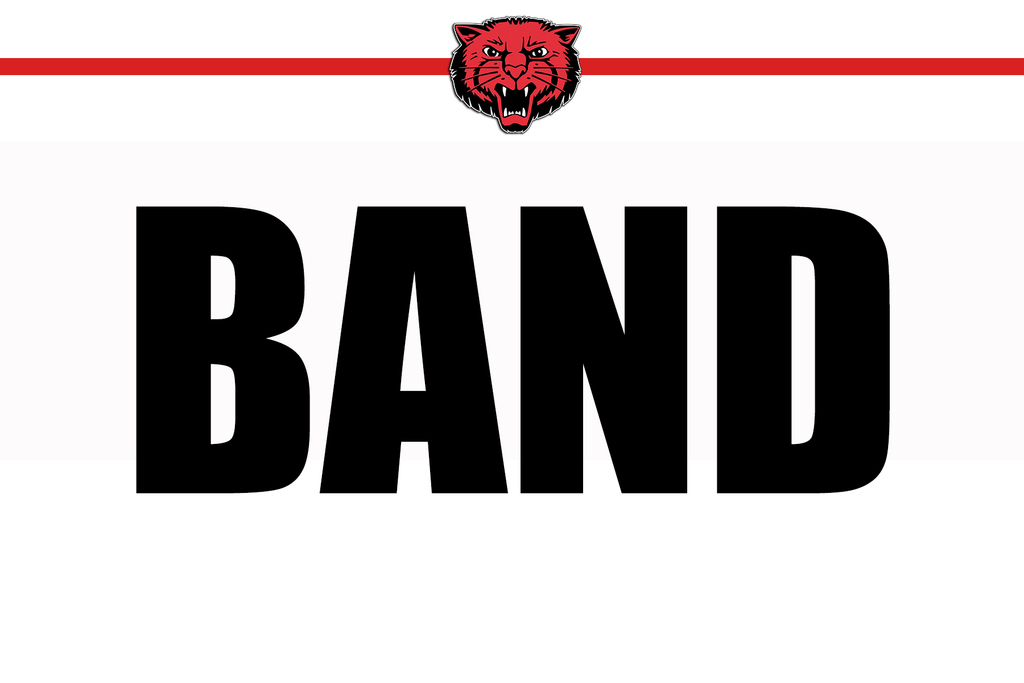 The MMS Project Prevent Team challenged their peers to take the pledge to be Nicotine Free and asked what they are thankful for. The pledges and thankful responses were listed individually and displayed on feathers on the Turkey to welcome families for Thanksgiving Lunch.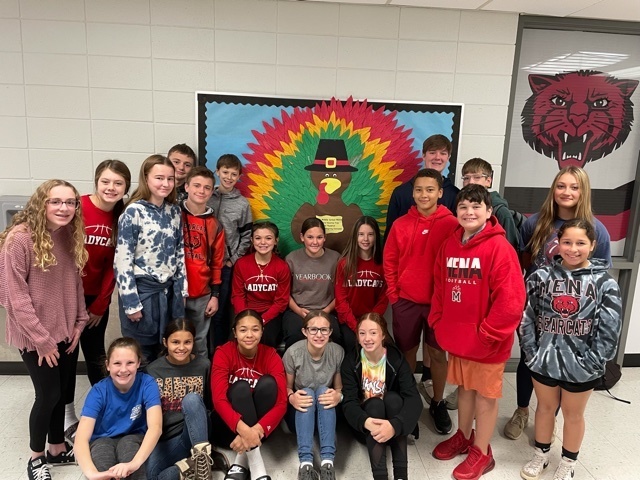 November 17th is National Preemie Day. Mena Middle School students and staff showed their support by donating $1 to wear a cap/hat to school for the day. MMS FBLA was able to raise $50 for the March of Dimes to support premature babies and their families.